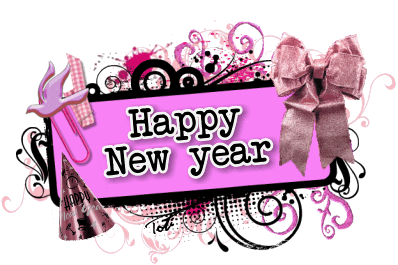 can you believe it? it's already 2009.. FINALLY!! HOLIDAY!! I am so in need of a break!! huhuhu... the time flies by so fast.. and in 15 days is my birthday..
huhuhu
..
I'm
getting older.. :(
what can i tell you about 2008? i am not so sure, how to summarize 2008.. it has been a good year.. except at the end of it.. was a little, well, f***ked up.. but that's the past..
moving on, i had a great new year's eve.. simple but i was satisfied and truly happy.. it was an intimate evening.. only me and him, i cooked spaghetti bolognese and drank some sparkling tea, watch Wicker Park.. and he bought me a New Year's gift!! maybe Birthday + New Year's gift - TWILIGHT!! i was shocked!! he ordered it online coz we couldn't find any english Twilight in Moscow, every book was translated in Russian.. it was so sweet of him.. and well, i didn't get anything for him..huhuhu.. I'll get him something later, though, i did bought for him a United Colours of Bennington black pants.. does that count?? :P later we went to Fareez's room.. karaoke-ing, and telling some stupid-funny stories.. i had a great night.. :)
Our New Year Dinner


Twilight - the gift that bB gave.. :)
every year, i had my ups and downs.. it was good in the beginning, but i was a little unhappy at the end of 2008.. i don't really know why.. and it was upsetting him as well.. maybe it's the stress I've been going through.. 3rd year of medicine is killing me!! @_@ and this is just the first semester.. oh God, how i wish this 2 semesters would fly off as quickly as possible.. i still haven't settled my credits.. i think, all that's left is pathophysiology and pathoanatomy.. although, i am not so worried about pathoanatomy but quite worried about pathophysiology.. *sigh*

i have decided to go back home this winter holiday.. just to release all the stress, plus i need to get a new passport... ;D
and owh! every year I'll put up my resolutions on my blog.. if anyone was following my friendster blog, they would know.. unfortunately, i deleted that blog due to an argument i had with bB.. now, i regretted what i had done.. regretted it so bad!! damn it! owh well, lets learn from the past..
I did remember some resolutions from last year though, one of them was settle all my exams on time or get zachut(credits) on time.. something like that.. haha! that's the only thing that i remember.. oh well, now..
ANNA'S 2009 RESOLUTIONS

settle all my credits on time.. ( i hope i can)




pray more, be more spiritual and a little more religious but still keep an open mind. :)



go to every concert held in Moscow or KL.. [

haha

! can i add this to my resolutions? i regretted not going for Avril

Lavigne's

concert so much!! She held a concert in Moscow(June) and KL(August) and I

didnt

go for any of them!! damn it la..

dah

la she's my favourite artist since high school!! :((

BSB

punye

concert in Moscow

pon

tak

pegi

..

huhuh

..]



be more patient, and less impulsive




be more loving




study harder




be more open minded




less complaining.. and be more grateful




kurangkan

keborosan

, be more careful with my spending.. *sigh*
i think that's all for this year.. :) i hope i could fulfill my resolutions..

after all that writing, i think i regretted most things that had happened in 2008.. most times i do feel like turning back time.. but there's no hope of doing so.. so i shall declare 2008 - MY MOST REGRETFUL YEAR.. i am rarely a regretful person, i don't really know what happened last year.. huhuhu.. well, just hope that 2009 shall bring me more prosper and i shall try to think before i act!! :D
HAPPY NEW YEAR EVERYONE.. MAY ALLAH BLESS U.. HUGS AND KISSES.. :)